Do you miss in-depth, investigative journalism?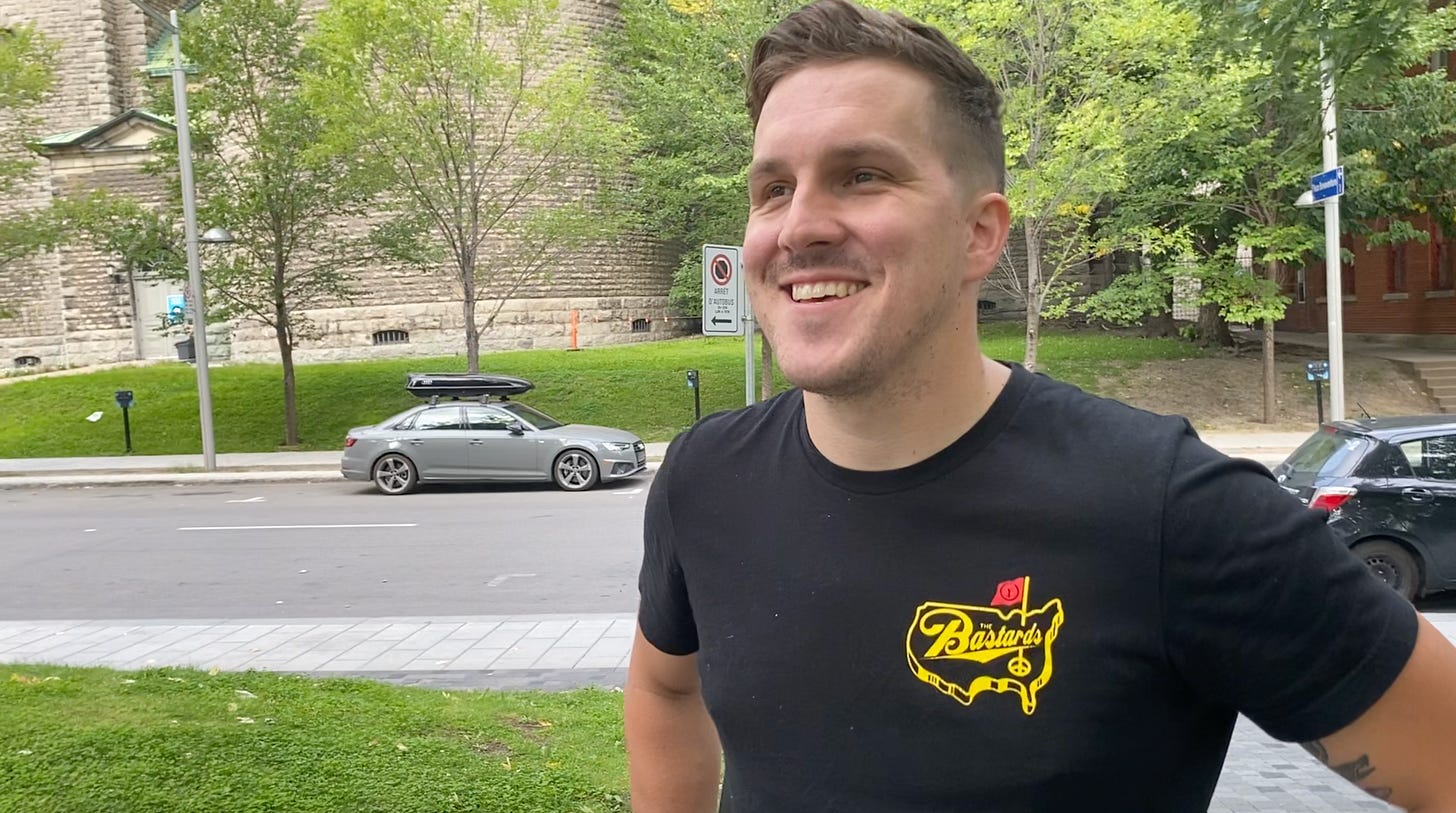 Hi. My name is Chris. I used to work for Postmedia; now I work for you. I'm The Rover, and with your support I'll tell stories the government doesn't want you to read. Stories about Indigenous communities up North, homeless camps under Montreal's overpasses, immigrant communities affected by xenophobic laws, and police violence that puts a target on the backs of Black Quebecers. 
This is the kind of journalism you remember from lazy childhood Sundays curled up on the couch with a good newspaper, a paper that could afford to send a journalist to spend weeks or months getting to the bottom of a complicated story. No corporate owners or asset-stripping hedge funds, just fearless truth-telling.
Montreal to Val-d'Or
In this first year I'll split my time between a major investigative project in Val-d'Or, where Indigenous women have complained for years about sexual assault and violence at the hands of police but no justice has been had, and day-to-day reporting in Montreal. 
I'm partnering with Ricochet Media, a crowdfunded, non-profit national outlet that  will edit and publish my journalism free for everyone to read. If you pay to join this mailing list you'll be helping make that journalism possible, but in addition to doing your civic duty you'll be getting a little something just for you. 
Every week I'll write you an email. Sometimes it'll be funny, sometimes it'll be sad, sometimes it'll be both. It'll be the story of where I've been, and where I'm going. Think of it like your front row seat to the reporting process. Just this week I snuck into a garbage dump for a story. Imagine where I might end up next. 
And when it comes time to make decisions about what stories to cover next, I'll be asking for your input. Together we're going to change journalism. If not, I'll have died trying. 
Nothing important is ever easy
I gave up a stable job with a big outlet to launch this project. There is no backup plan. If this fails I'll be back working construction with my brother. And I'm really not very good at construction. 
I'd be lying to you if I said I wasn't terrified. But it's worth the risk for a chance to get to do the kind of journalism I believe in. I hope you'll come along for the ride. 
***
For more on my decision to leave the Montreal Gazette and launch this newsletter, you can read my op-ed explaining the project in Ricochet. You can also watch my pitch video, if you want to put an ugly mug to my name.